Home

/

How to choose the right tile trims for your project
How to choose the right tile trims for your project
Tile trims provide not only a perfect finish for your tiling job, but can potentially make a huge impact on the overall design of your project. They also help to protect the tiles and cover all the rough edges that might become a future hazard.
However, choosing tile trims normally come as an after thought, long after the tiles are chosen and usually just right before the tiling job is about to start. With a huge range of tiling trims available, it is not always an easy and quick job to decide which trims best suit for a project.
Here are our tips on how to choose the right tile trims for your project, quick and fast.
Choose the right tile trim profiles
The first step to choose the right profile for your project is to know what is available.
There are many varieties of tile trim profiles in the market, from the traditional bullnose to square, curve, prism or flat shape. Trims are also available in many materials, from PVC to bright silver aluminium and stainless steel, to timeless brass.
Some of the trims also come in different colours, giving you a lot more freedom to achieve the right design look for your project.
Once all the options are seen, choose a couple of trims you think work best and place their samples against your tile will help you determine what is best for your project.
At Amark Group we have samples of our architectural tile trims for this exact purpose, which we can send out to you for consideration.
Choose the right tile trim size
The depth of the trims should match the depth of the tile. This seems obvious but it is one of the most common mistakes in choosing trims.
Also, always make allowance for the thickness of your tile adhesive between the substrate and tile when choosing the tile trim size.
Think of the look but also about the performance
Where the tile trims are installed will determine to type of trims to use. Are they used for internal or external corners. Stainless Steel tile trims are known as a durable tile trim perfect for external uses or in highly traffic areas. Aluminium trims are commonly used for shower recesses and bathrooms due to its rust proof properties.
A cove aluminium trim is perfect to create a radius between the wall and floor and thus reducing potential areas of contamination, while a channel aluminium trim can be used to create a perfect shadow line, or for glazing purposes.
When in doubt, talk to the expert
At Amark Group, we stock a wide range of architectural tile trims in many on-trend profiles, colours and materials. We have trims to cover corners, edges and for many applications, for external and internal use.
Our experienced team can give you recommendation on the best tile trim options for your project and how to best install them. Call us on 1800 804 297 or send us an online enquiry.
Here are some of our tile trim options available: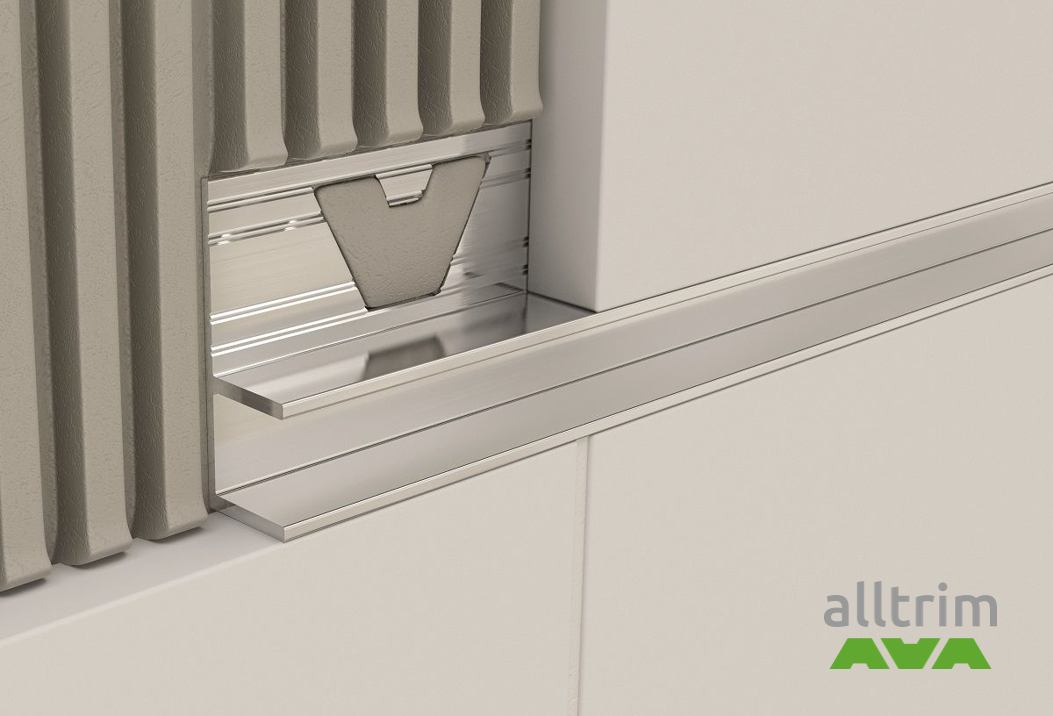 All-channel tile trims can be used both horizontally and vertically, and can be used as a receptacle for glass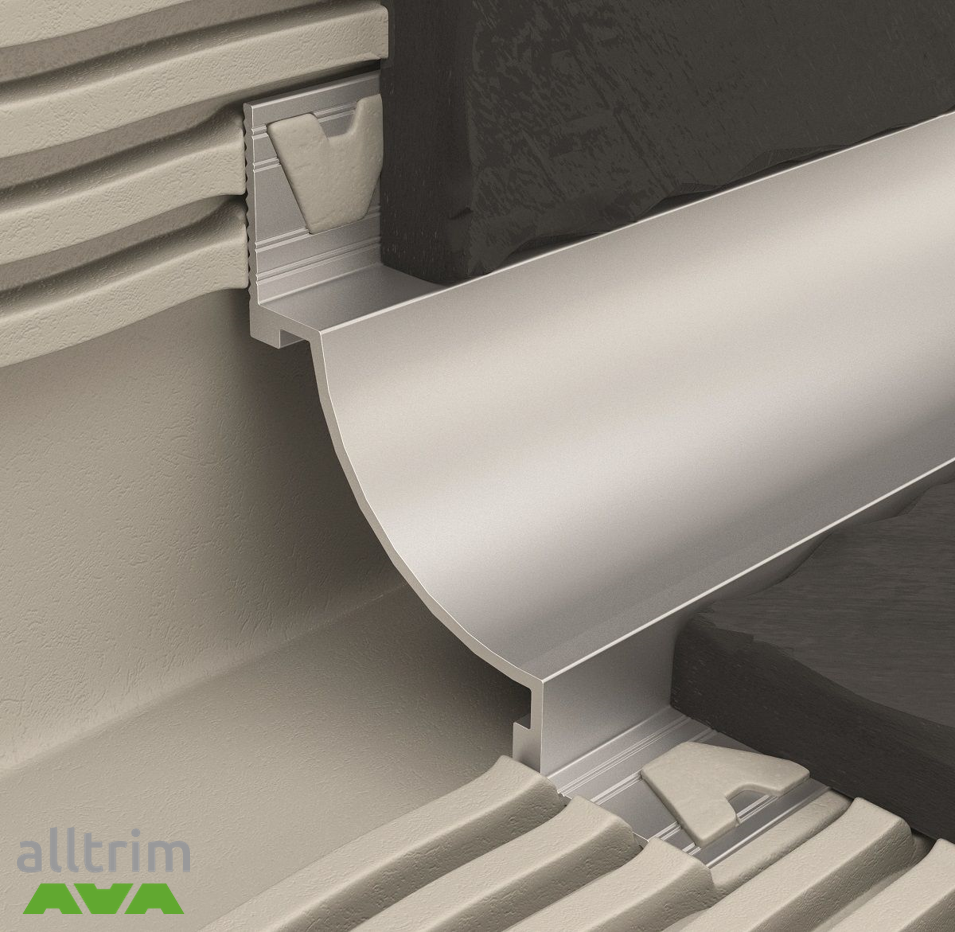 All-cove aluminium trim is perfect to create a radius between the wall and floor and thus reducing potential areas of contamination.

All-prism aluminium tile trims gives a durable protection, at the same time gives a stylish beveled edge to tiled corners.