The difference between Natural Brass and PVD coated Stainless Steel Gold Trims
Are you using brass trims in wet areas? PVD coated Stainless Steel gold trims may be a better option for your desired finish.
Why is natural brass a popular choice?

Brass is sought after for its natural gold look and unique characteristics. Raw brass is a living finish and will mature or age over time developing a patinated character (Patina).

Watermarking, oxidisation and spotting is normal and acceptable on organic finishes like brass.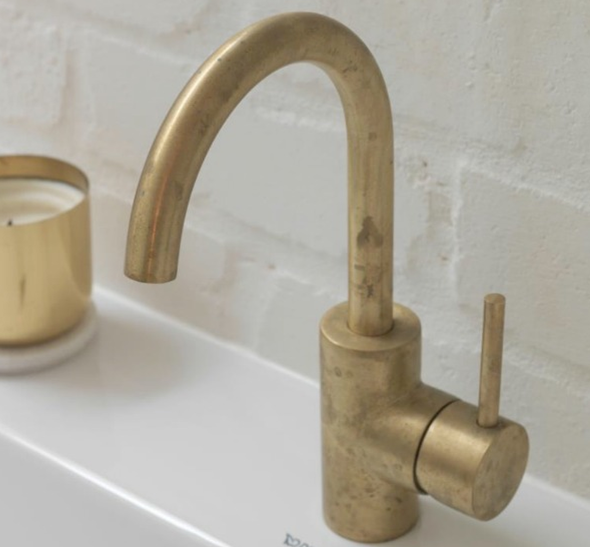 Why PVD coated stainless steel trims may be a better option for you
If you are looking for a brass or copper coloured trim that will not age or patina we recommend the Alltrim range of PVD coated stainless steel trims. PVD coating is an innovation in the creation of coloured stainless steel making the surface resistant to corrosion, oxidisation or patina.
It is available in four different gold finishes, including brushed gold, polished gold, brushed rose gold and polished rose gold. (more colours coming soon)
Made from high grade stainless steel, this angle is perfect to finish a tiled bathroom or kitchen, where higher abrasion resistance is required. It also comes in a range of sizes to suit any project. Please contact our sales team on 1800 804 297 for more information.