Home

/

Introducing ALLTRIM Birdsmouth profile tile trim in stainless steel
Introducing ALLTRIM Birdsmouth profile tile trim in stainless steel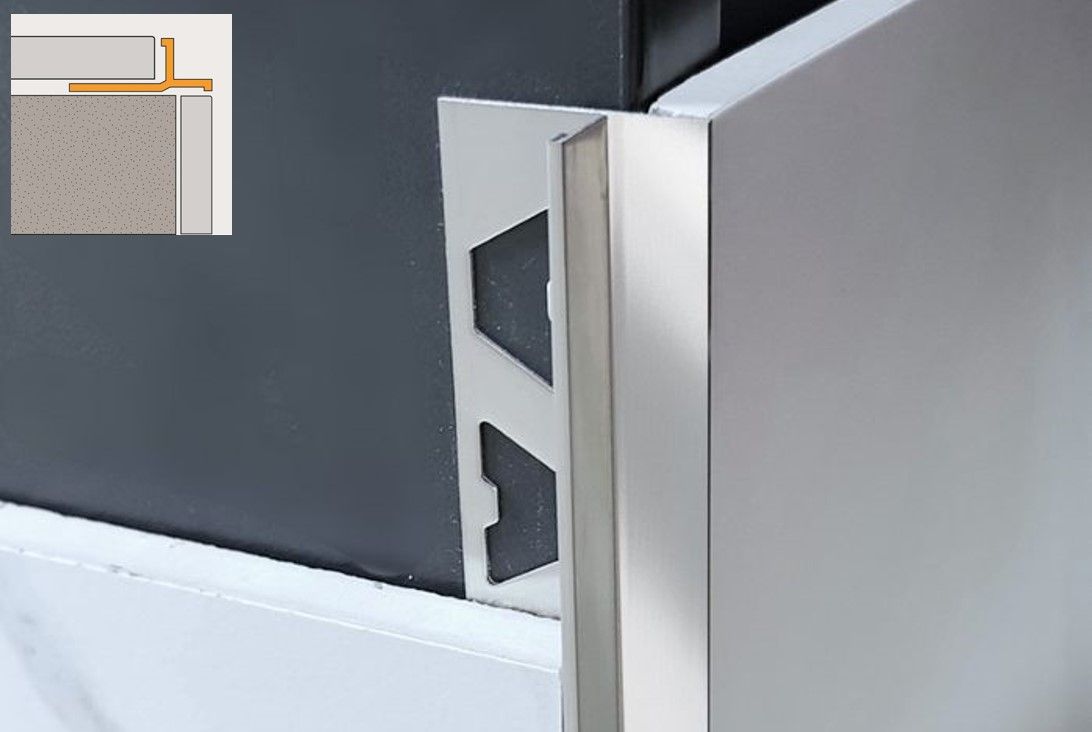 Exclusive to Amark Group, ALLTRIM Birdsmouth profile tile trim in stainless steel is the newest addition to our extensive range of architectural tile trims.
Birdsmouth profile tile trim provides a cleft square finish to tiled external corners. It protects tile edges, and at the same time forms an elegant finishing touch to the corners of columns or the joins between walls and ceilings.
ALLTRIM Birdsmouth Profile tile trim - an architectural finishing touch
At Amark Group we understand the importance of freedom in designs. Therefore, we constantly update our range of architectural tile trims, develop new trim profiles, in new colours and materials.
With this in mind, the ALLTRIM Birdsmouth Profile in stainless steel was developed with two popular finishes: brushed and polished. It also comes in two sizes: 10x3000mm and 12x3000mm to fit any project's requirements.
It is a great addition to our current range of ALLTRIM Birdsmouth profiles which also includes aluminium trims in a number of on-trend colours.
Birdsmouth Profile in stainless steel – a smart and durable choice.
Providing a clean and concise 90° angle finish, ALLTRIM Birdsmouth Profile by Amark Group makes it easier and faster to finish a tiling project.
It is made from high quality 304 grade stainless steel to ensure durability and corrosion resistance, making this tile trim ideal to use in many applications, including bathrooms and external tiled areas.
Facts about Stainless Steel tile trims
Stainless steel is highly corrosion resistant, ideal for wet environments. This makes stainless steel tile trim one of the more popular options for finishing a bathroom tiled project.
Stainless steel is non-porous and easy to clean, making this metal an ideal choice to use as tile trims, especially in applications where hygiene is paramount.
It can be cut for easy installation without losing its strength and durability.
It is environmentally friendly. Not only does stainless steel have a long life thanks to its durability, it is a 100% recyclable metal, containing around 60% recycled content.
Architectural Tile Trim expertise: make an enquiry today.
At Amark Group, we stock a wide range of architectural tile trims in many on-trend profiles, colours and materials. We have trims to cover corners, edges and for many applications, for external and internal use, for domestic bathrooms, commercial kitchens and for hospital projects.
All our architectural tile trims were designed and developed with style and performance in mind and manufactured by our trusted long-term suppliers.
Talk to the Amark Group team to explore the best tile trim options for your projects. Call us on 1800 804 297 or send us an online enquiry.