Home

/

All-channel in Matt Black – an elegant designer tile trim added to Amark Group's collection.
All-channel in Matt Black – an elegant designer tile trim added to Amark Group's collection.
Amark Group is very excited to welcome the newest addition to our ALLTRIM's designer tile trim collection - the All-Channel Shadowline profile in Matt Black. The new trim, arrived at our warehouse this week and is the only one of its kind in Australia.
The new designer tile trim was designed and developed in response to the recent trends in interior design with the growing popularity of matt colours. It is a testament to Amark Group's promise to our customers to always keep our product range up-to-date by adding new and innovative products.
A designer tile trim that is elegant and practical
Amark's ALLTRIM All-channel profile provides a subtle Shadowline finish to a tiling project. It can be used both horizontally and vertically.
Not only being elegant as a finishing trim, the All-channel profile is also practical, as it can be used for glazing purposes as a receptacle for glass. It comes in the most popular length of 3m and available in three sizes: 8mm, 10mm and 12mm to meet any project requirements.
The current range of Amark All-channel profiles in Aluminium is available in Bright Silver and Matt Silver anodised finishes. The matt black finish is an exciting extension of the All-channel range, as well as to the overall architectural tile trim collection offered by Amark Group.
Matt black is the new black
In the last few years, matt black has become the new colour trend in interior design and finishing. Sleeker than gloss black, matt black provides a modern sophistication to any space with its refined elegance and lack of sheen.
Matt Black is the colour that matches almost everything. It compliments other colours but is often used as the hero colour to bring a bold and elegant look to a project. It works well with other materials, such as porcelain, stones and metal and can be incorporated into a range of design styles.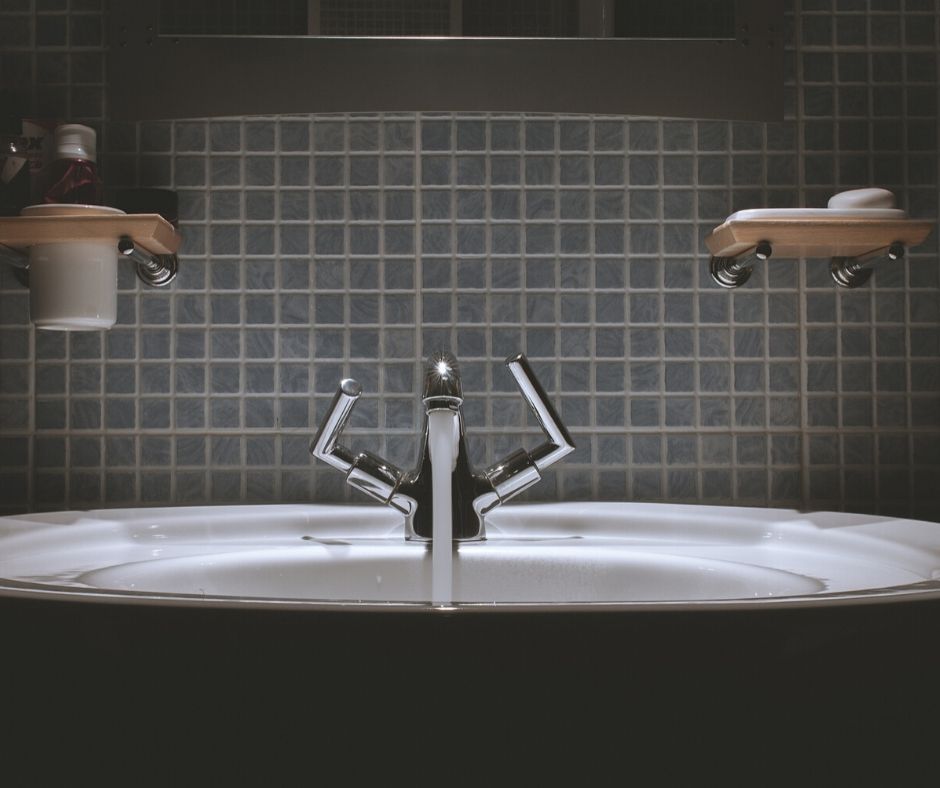 Pairing with the grey colour tiles, the black basin provides a bold statement to this bathroom.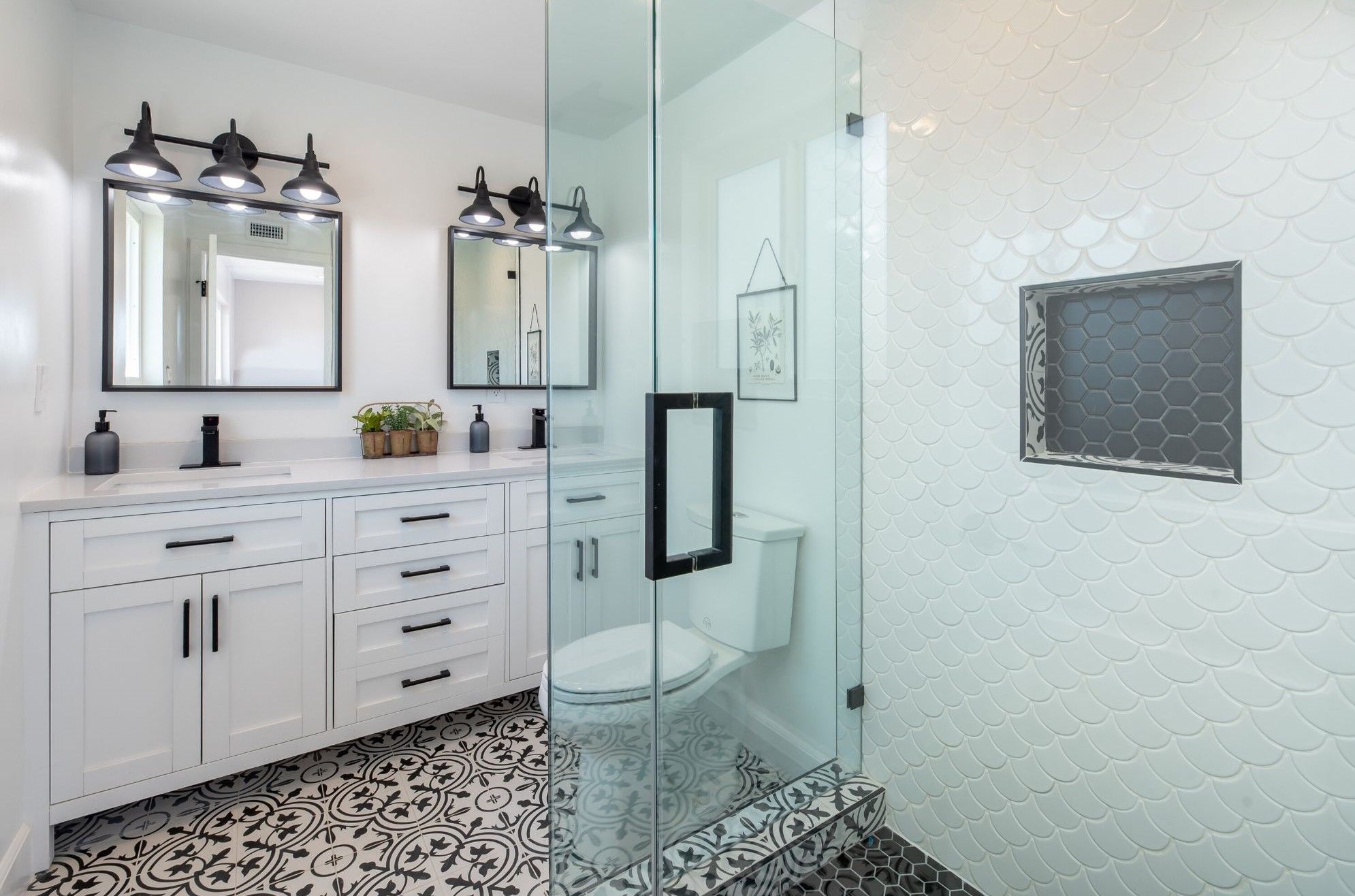 The subtle black trims in this bathroom give a complimentary contrast that breaks down the overall white colour scheme of the space and gives it a designer look.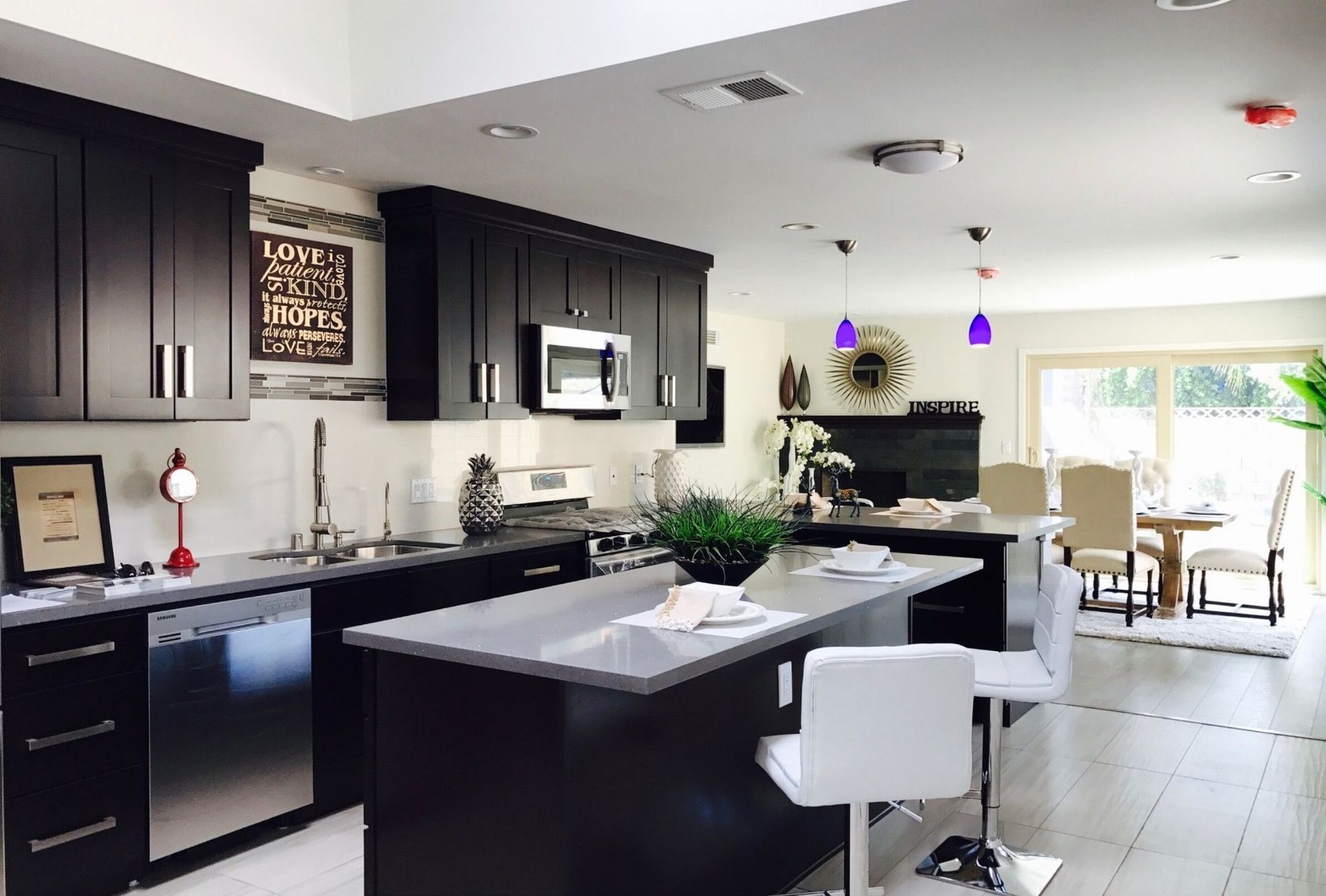 Matt Black also works well with gloss black. In this kitchen the matt black cupboards are a beautiful compliment to the gloss black finish of the kitchen cabinets and gloss grey benchtop.
Matt Black is a popular colour in Amark Group's extensive range of designer tile trims
The shadowline tile trim in Matt Black is a welcome addition to an already large range of tile trims in matt black available at Amark Group. We have matt black colours in almost all of our popular profiles, including L angle profile, birdsmouth profile, slimline profile, square edge All-quad profiles, triangular All-prism profile and geometric angle profile.
The recent renovation of Sydney Airport Domestic Terminal 2, sees Amark Group's ALLTRIM Birdsmouth profile in matt black installed throughout the new terminal. Our tile trims provide a sharp design contrast to the overall lighter colours scheme of the new airport.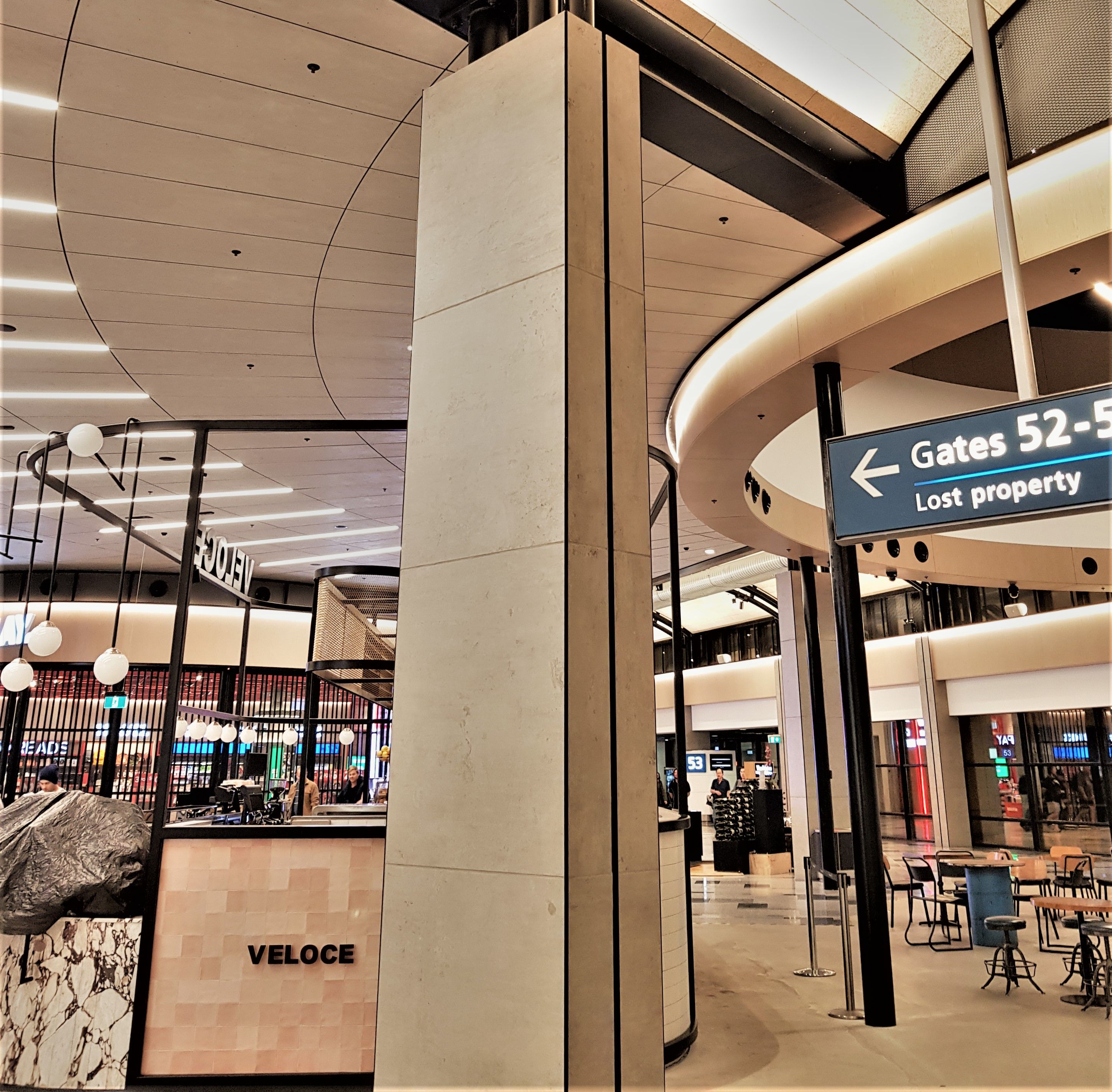 Amark Group designer tile trims give a tiling job an architectural finish.
Our tile trims were designed after extensive market research, and include trims made from stainless steel, aluminium, brass and high-grade plastics, offering style, function and durability. From flat bars to round and square-edged trims, our range of products gives projects a level of sophistication that spells out high value. With our commitment to providing the best products, each of our trims are hand-picked for their quality and performance and sourced from trusted manufacturers.
Call us on 1800 804 297 or contact us on sales@amarkgroup.com.au to discuss the most suitable tile trims for your next project.