Amark Group architectural bespoke tile trims: Bank of China project.
Amark Group architectural bespoke tile trims add a touch of golden luck to the new Sydney office of Bank of China.
Looking to expand its Australian Operations, Bank of China in 2016 acquired a 14-storey office building at 140 Sussex Street in 2016. A major fit out and refurbishment then followed, designed by Group GSA architects, to transform the interiors of the building into a state-of-the-art, premium workplace for around 400 staff of Bank of China who relocated to the new office from their old office in the nearby York St in 2019.
The renovation included commercial kitchens, VIP dining and function rooms, landscaped recreation spaces, a data centre, and a new office lobby.
ALLTRIM bespoke tile trims were custom made for the Bank of China project.
As gold represents wealth and success in Chinese culture, Amark was commissioned to make a large range of tile trims in brass and matt champagne specifically for the Bank of China project.
Matt champagne angles were used throughout the new building's interiors to add some golden finish to tiled floors. Notched angles in matt champagne were specified to use around curvy shapes for a more refined finish. Our ALLTRIM brass angles were installed in the building lobby around the featured waterfall as an additional subtle good luck charm to the new office.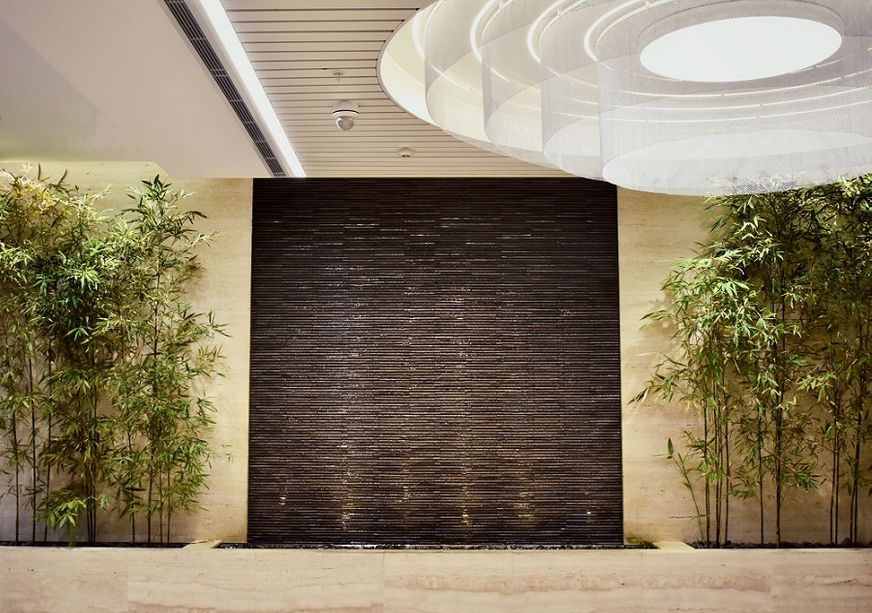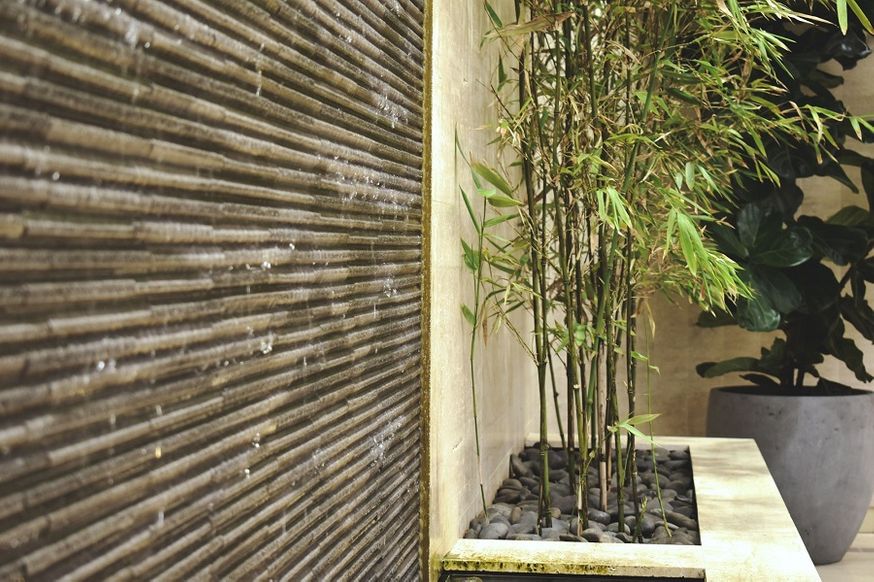 Brass and gold are the new trends in interior finishing
With its warm golden hue and retro charm, brass and gold colour finishes have recently made a comeback to interior design. Warmer than stainless steel and silver, a perfect mix with different materials like stone and marble and a perfect match to many colours, especially the recent on-trend matt black colour, brass, and gold can be used in almost any interiors.
Check out the recent refit of David Jones Sydney flagship store on Elizabeth Street with Amark Group ALLTRIM in brass added a designer finishing touch to the glamorous department store.
ALLTRIM large range of architectural tile trims in Brass finish
In keeping our promise with our customers to always keep our product range up to date by adding on-trend colours and profiles, Amark Group stock a range of tile trim finishes in brass. These include floor movement transition and L profile angle.
We can also custom-make bespoke tile trims in specified colours. Contact us on 1800 804 297 or via email at sales@amarkgroup.com.au to discuss your project's requirements.